"it is such a privilege belonging to a small regional community and so rewarding to share the celebration of achievements, to carry each other through the tough times and to do what we can to contribute to the future of our town, as individuals and as a business" – Mat and Sue Daubney
In the process of developing our Bannister Downs Dairy brand and business in the early days, the journey was long and the learning curve was huge! Sometimes we certainly questioned if we were doing the right thing but we were incredibly lucky to have the support of our family, our team, our industry and our community.  It was from the support of others that we were inspired to be courageous. Our community kept us moving forward through the tough times and it was with our community that we wanted to celebrate at our proudest moment – putting our first pouch of Bannister Downs Dairy milk on the shelf at the Northcliffe General Store in August 2005. Everyone was behind us, willing us to succeed.
The Daubney family has been part of the Northcliffe community for generations from Group Settlement in 1924 – it's part of who we are and it's in honour of the on-going support we've received from the people of our community, that we are delighted to be in a position to give back and look forward to this growing further over years to come.
---
Charities and Community Groups
We never forget where we started as a small business and though we personally had a lot of heart and big dreams, our community helped us get here. This is why we always support community events whenever we can. Since 2004, we have provided donations to assist schools, sports groups, individuals or events, to help those in disaster or severe disadvantage.
Some of the groups we have recently supported include:
Northcliffe District High School
Pemberton District High School
Manjimup Senior High School
East Manjimup Primary School
St Joseph's Primary School, (Pemberton)
Kearnan College Manjimup
Northcliffe United Soccer Club
Pemberton Arts Group
Nannup Music Festival

Nannup Agri Education 
---
Hand in Hand Project
Bannister Downs is proud to be part of our vibrant local community which is a town in the Shire of Manjimup.  We are committed to supporting local community events and emerging businesses within our shire.  To this end, we created the Hand in Hand Project in 2013, which is a not-for-profit venture aimed at supporting locally-based organisations and individuals. We want to provide opportunity within our local community and promising new businesses in a way that is accessible, structured and generous, enabling organisations and individuals to receive financial support that will also be of long-term benefit to our community.
Whilst we are in the process of establishing and growing our business we have limited funding available, however we have created a structure that we expect to grow over years and then be able to provide increasing opportunities and funding to local projects in the future.
The next round of Hand in Hand submissions closes on - 17th August 2022
Submit your applications via the links below.
Business Submissions: Online Application - Download Form
Community Activity Submissions: Online Application - Download Form
Events Submissions: Online Application - Download Form
We hope by showing the way and offering achievable grants focused specifically within our shire, other businesses may also see the community benefit of offering this type of support to those who need it and may, in the future, consider joining with our Hand in Hand Project to build this project together, or to create a similar initiative of their own. Some of the groups that we have recently supported include:
---
Our Sponsorship Partners & Memberships
We are really proud of our partnerships with some really special Western Australian organisations.
Please get in touch with us via our Contact Us page for more information about our community outreach, partnership and support programs. Bannister Downs also partners with several businesses and organisations through sponsorships and donations, which is a way for us to recognise the community support we received when we were just starting out on this journey.
If you are looking for the closest location to purchase your Bannister Downs Fresh milk, creams and flavoured milks, head to our store locator where you will find a list to choose from, according to your most convenient location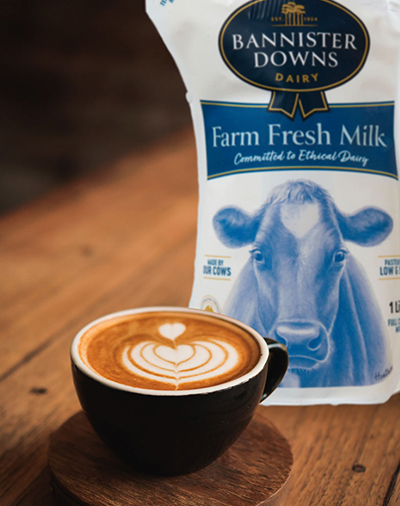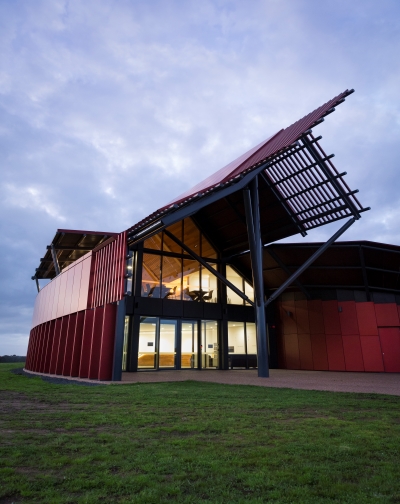 Designed over several years by Bosske architects and constructed by Perkins Builders (Bunbury) the Creamery was a large and exciting project for everyone involved.  Apart from winning several design and construction awards, it is a wonderful place to see our girls each day, to process, fill and dispatch our products daily and to do our best to look after our team and customers from our administration.  Click here to read in more detail