Working with cows is an enjoyable and rewarding experience – seeing generations develop over the years and having individual cows with special personalities that you grow particularly attached to.  When you sign up as a farmer to be responsible for animals, it is unconditional, caring for them is a priority to the best of our ability" – Mat Daubney
Bannister Downs Farm is home to more than 3000 Holstein Friesian and Jersey cows, specifically bred and raised to create the premium quality milk we all know and love.
The cows in our dairy herd, fondly referred to as Our Girls, are family to us.  Just like a dog or cat is part of your family, these big girls with their dreamy eyes and huge eyelashes are a part of ours.  Mat knows every cow, her family history, her personality, habits and even her spots! It's a big responsibility to manage the individual needs of Our Girls, but we believe our commitment to meeting those needs every day is a big part of what makes our farm here at Bannister Downs special. We care about Our Girls as individuals and that care defines who we are.  Because we are passionate about dairy farming, we want to continue to build our legacy of ethical milking, sustainable farming and world class best practice in animal welfare.  That starts with ensuring, as we have for nearly a century, that the Our Girls are never thirsty, hungry or frightened - we do everything we can to manage those important things for them every day.
Our herd is hand reared and our calves grow up to produce delicious milk as happy and calm dairy cows which makes sense – they can easily produce the highest quality of fresh milk when they are happy and healthy.
During the day Our Girls graze on lush pastures, with plenty of shade and shelter provided by the native Karri and Peppermint trees retained all over the place at Bannister Downs Farm.  When it's time for milking, Our Girls make their way to The Creamery where they can enjoy some tasty GM-free grain while our robotic dairy does the work for them.  Their fresh milk is piped only 10 metres away to our processing facility, where our traditional low temperature processing system ensures that the wonderful fresh milk flavour is preserved in our eco-friendly pouches for you to enjoy. Since July 2012, we have been fortunate to have our nearest neighbours Brian and Julie Armstrong supply us with their high-quality fresh milk as well. The Armstrong's share the same farming philosophy and love of their Girls as we do, so we're delighted to be working with them in growing premium quality raw milk.
We do receive a lot of questions about Our Girls, so head on to our Ethical Milk, Modern Farming and FAQ pages for more information.
If you are looking for the closest location to purchase your Bannister Downs Fresh milk, creams and flavoured milks, head to our store locator where you will find a list to choose from, according to your most convenient location).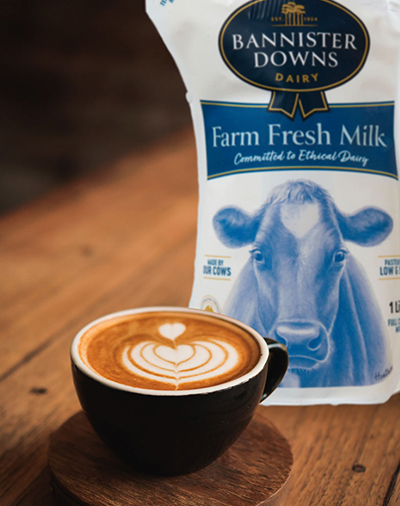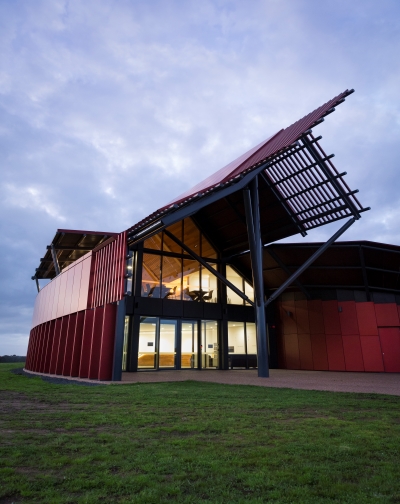 Designed over several years by Bosske architects and constructed by Perkins Builders (Bunbury) the Creamery was a large and exciting project for everyone involved.  Apart from winning several design and construction awards, it is a wonderful place to see our girls each day, to process, fill and dispatch our products daily and to do our best to look after our team and customers from our administration.  Click here to read in more detail