Team morale has been fantastic despite the added difficulties of COVID policies making employment for essential tasks so difficult
- Tad Watroba, Exec University Director, Hancock Prospecting Pty Ltd

Team Members
Click on a team member to learn more.
---

What you do in your role – Like everyone else at Bannister Downs I have a varied role that covers high level business planning and development, making sure that business is economically strong and resilient, thinking through solutions to equipment maintenance and most importantly communicating with our customers and our team.

What you like best about BD – Sometimes I cannot get out of bed early enough as there is so much to do and in just about all cases it is all very positive. This is so true because of our great team of 'can do' people and our loyal and passionate customers, not to mention the fact that we are fortunate to live in one of the best places in the world and I have a healthy family to care for. I love being involved with such a practical company that sets high standards and being surrounded by people who care at every step. I really enjoy knowing that we are producing a high quality product for everyone to enjoy. I wouldn't want to be anywhere else!

Pastimes – I enjoy cooking and sharing meals with friends, attempting to take photos and hopefully one day I might re-appear on a Polocrosse field (in E grade!), in the meantime I really enjoy watching our children engaged with a wide range of sporting activities

---

What matters to me - I am very passionate about the welfare of our cows and making sure that we do all that we can to look after them on our properties.  Another strong interest of mine is technology, to make things safer for our teams and our animals and it is great to see some very exciting technology in place at Bannister Downs Dairy.  My heart is in the bush as it is where I grew up as a child and consequently I share a lot of the same hard working, honest Australian values that makes us all proud to be a part of the very important industry of 'agriculture'. 

What do I like best about BDD – It would have to be the delicious double cream!

Role

General Manager - Farm

---

What you do in your role – My role varies quite a bit day to day and even during the day. (If you ask my kids, they'd probably say my role is driving around the farm having cups of tea with family and neighbours). My day kicks off pretty early and the first stop is the dairy. I have a great team at the dairy and we share the morning workload between us. Once the dairy is up and tuning it is off to the calving paddock to see what new babies have arrived in the night, once I know they are all okay I head back across the farm and check on other parts of the farm, see the cows and plan out our day

---

What you do in your role – Maintain debtors & creditors, attend to customers and supplier account queries, process data, transfers, end of month entries and complete account reconciliations.

What you like best about BDD – I like that I am able to contribute and assist in the operations of BDD. I work with a great team of colleagues where I feel that my input is valued. It's a pleasure to work so close to home for a locally owned business and to be part of BDD's growth.

Your pastimes – I like gardening and spending time with my family and friends.

---

What you do in your role – General bean countery, such as preparing financial reports for the management team, calculating our product costs to help us see where we can improve, liaising with external parties such as insurers and auditors and overseeing our financial and business IT systems.

What you like best about BDD –  Working within a friendly team dedicated to making the best milk and cream possible, and being able to learn all about cows from our amazing farm team. Oh, and the beautiful view from my office window. 

Your pastimes – Getting out and about in the gorgeous South West, playing the occasional game of golf, and being a long-suffering Freo Dockers member.

---

What you do in your role – Work with the Managing Director and the Finance Team on overall business, risk and strategic issues. Manage the Financial Audit, Tax, R&D and the Outsourcing of our Payroll Services.  Interaction with the Perth Distribution Team and Customers.

What you like best about BDD –  I am very passionate about the products BDD produce and am proud to say I have been a customer since Mat and Sue started producing. Who would have thought all these years later, since 2016, I would be working for Bannister Downs Dairy as part of their wonderful team?

I have continued to enjoy watching the company evolve with the construction and commissioning of The Creamery in 2018 with the assistance of our Partners.

I really enjoy working for a WA owned company which is vertically integrated as I am exposed to all areas of the business from farming to production and then to distribution where we deliver our final award winning products to our wonderful customers. 

Your pastimes –  I love nothing more than travelling and spending quality time with my family and friends, cooking, walks on the beach and reading.

Role

Personal Assistant to MD

---

What you do in your role – Customer liaising, data entry, giving customers information about Bannister Downs Dairy, trying to get the milk orders right!

What you like best about BD – The team I work with and being able to work for a local business that employs local people and being able to be a part of BD's exciting growth

Pastimes – Family adventures to the coast, camping, fishing, badminton, gardening, seeing a great band live and dancing the night away, girls weekends away and trying new restaurants

Role

Delivery Driver (Perth)

---

Role

Delivery Driver (Perth)

---

Role

Delivery Driver (SW)

---

---

What you do in your role – When I first get to work I turn the box machine on and set up the preparation area before I calculate all the numbers for packaging and dispatch for the day. I make sure the correct dates and stickers are attached to the right boxes for our suppliers. Whilst making sure everything is running smoothly, I also prepare fresh produce, make sure the correct forms are filled out and help packing the boxes when required

What you like best about BD – I like that everyone works as a team to keep everything running smoothly and how honest and genuine BD and our team is

Pastimes – Badminton, Walking, Photography, Scrapbooking

Role

Delivery Driver (Perth)

---

Role

Delivery Driver (Perth)

---

Role

Delivery Driver (Perth)

---

What you do in your role – Deliver milk products to Coffee shops and the many independent Super Markets around Perth.

What you like best about BD – Interacting with coffee shop owners & workers who are the happiest people in Perth. Mango Smoothie milk and devine Double Cream.

Pastimes – Family, triathlons

---

What you do in your role – Run the Filling Machines that fill the pouches with milk and then puts them into a carton. Maintenance and cleaning of machines.

What you like best about BDD – The milk, the team at Bannister Downs and beautiful Northcliffe where I live and work.

Your pastimes  –  Horses, farming, camping and fishing.

---

What you do in your role – I make, repair and maintain all sorts of things at BD. I often get to roam all over the farm repairing things and this helps me learn more about how the entire operation works

What you like best about BD – I like being a part of a team that helps BD produce the best milk in the world. I like the countryside, the cows, the trees and the people who work there. Mat and Sue are always making plans for future prospects and I am happy to help achieve their aims as best as I can

Pastimes – I like reading military and aviation history, creating things out of recycled steel and wood, making furniture, playing with Missie Moo the Rottweiller, watching footy and V8 Supercar and fishing, although my rods have lately grown cobwebs! I also try very hard to keep my wife happy

Role

AMR Dairy Co-ordinator

---

What you do in your role – I am the manager of the new robotic dairy (AMR)

What I like best about BDD - is that I am apart of a team, that produce high quality dairy products for the citizens of WA.

Pastimes - My biggest interest part from the love of my job is participating in sheepdog trials. You meet people with similar interest and to watch your dog work the sheep, is very rewarding and relaxing.

---

What you do in your role – I look after the truffle farm and help out around on farm when I can.                        

What you like best about BDD - First the milk, then the team environment we work in, and the boss is not to bad either.              

Your pastimes - Hunting ,fishing, family and farming.
Past Team Members
---

What you do in your role – Taking and processing orders from our lovely customers.  Liaising with our hard working truck drivers to ensure customer's delivery arrives on time and communication with our customers to make it as stress free as possible.

What you like best about BD –  I love working in this amazing building that I really do feel proud to be.  I have made some great workmates and always feel I am acknowledged and helped if I need…..also the double cream!

Pastimes - Walking my dog at Windy Harbour beach, Tennis, Golf (not very good), Fishing and am currently trying to teach myself to paint.

---

What you do in your role ? My role varies a fair bit day to day – I am an equipment operator and cross between Processing and Filling. I assist with some maintenance tasks, training new team members, a little QA work and ensuring the day to day processing and filling operations run as smoothly as possible.

What you like best about BDD ? One of my favourite things about BDD is that we are located in one of the most beautiful spots. I usually work early mornings so being able to see the sunrise over the paddocks through the windows most days is pretty special. Secondly, I love the team environment that we have here, it is a like one big family all coming together to get the job done each day and I am very grateful for that.

Your past times ? Anything that involves the outdoors – I love hiking, camping and being out in nature (especially when the sun it out!). I'm pretty lucky to live in one of the most beautiful parts of the state that allows me to have all these adventures just out my doorstep.

Role

Production (200xx – 2018)

---

Role

Admin and Distribution

---

Role

Dispatch (2005 – 2019)

---

What you like best about BD – I enjoy the wide variety of tasks, working both independently and as part of a team, working with a range of hardworking people, and I am proud of the quality product we produce

Pastimes – My pastimes are generally centered on the beautiful Karri forest surrounding our property, and include bushwalking, botany, wildlife appreciation, gardening and horse riding

Role

Administration (20xx – 2019)

---

What you like best about BD – Every day is a great day when you drive into work past the beautiful scenery and cows strolling in the paddocks – it always puts a smile on your face. Mat and Sue are the most genuine people anyone could work for and we all take such pride in sharing in their success

Pastimes – Spending time on our little property being pretend farmers and watching our kids and their friends get together to make even more motocross jumps in our paddocks! I also love going to the city and trying new cafés and restaurants (particularly those that use BDDC products!) and I go to live concerts whenever I can

Role

Dispatch and Distribution (20xx – 2019)

---

Role

Details coming soon...

---
If you are looking for the closest location to purchase your Bannister Downs Fresh milk, creams and flavoured milks, head to our store locator where you will find a list to choose from, according to your most convenient location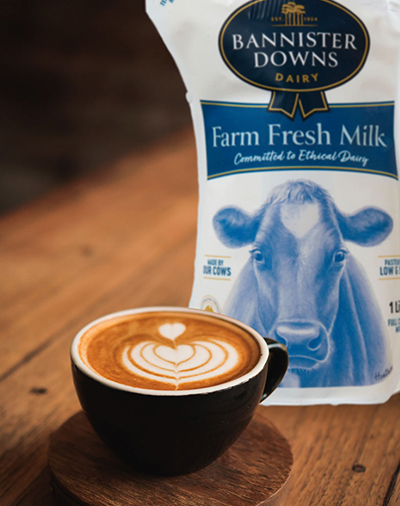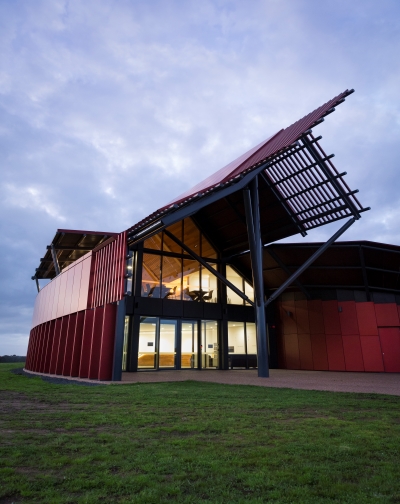 Designed over several years by Bosske architects and constructed by Perkins Builders (Bunbury) the Creamery was a large and exciting project for everyone involved.  Apart from winning several design and construction awards, it is a wonderful place to see our girls each day, to process, fill and dispatch our products daily and to do our best to look after our team and customers from our administration.  Click here to read in more detail