"The only constant in life is change… sustainability is about managing your way through changes as they present. As a family we have done this for nearly 100 years in agriculture and it is inevitable that we will be required to farm in different ways in the future. To be sustainable we need to be willing to adapt and find ways to make the changes that are needed." – Mat and Sue Daubney
We are happy that Bannister Downs is considered the 'eco-friendly choice' for dairy consumers.
Our 15-year-long partnership with world leading packaging designer Ecolean demonstrates our commitment to sustainability.  Ecolean has been acknowledged on numerous occasions as the best (globally) available packaging for sustainability and they have worked tirelessly to create the minimum impact packaging that we use.  They have detailed evidence that environmental health has been considered throughout the entire life-cycle of their packaging and have environmental impact statements available to view on their website.  Read more about Our Packaging here. Bannister Downs is very proud to be a part of this packaging revolution.  Ecolean's dedication to sustainability has had a very positive influence on us and has bolstered a shared interest in making sustainable choices in all aspects of our business as well as in our daily lives. Read Ecolean's Sustainability Report here.
Recycling is a growing part of our customer experience.  Bannister Downs packaging can now be recycled through the REDcycle program and we have also chosen to use recyclable cardboard cartons in preference to plastic milk crates to ship our products.  It means many of our food service customers have become part of our re-use system, where we collect and re-cycle the cartons.
In the spirit of recycling and low waste, we also have a number of on-farm and in-dairy practices which we've adopted because we believe in a comprehensive approach to sustainability. For example, we reuse the 'relatively clean' water that has been used in our processing areas, to clean the dairy yard; we collect our roof water to reduce demand on ground water supply and we have invested a lot of time in the design of our plant and equipment to optimise water re-use and to minimise water waste.  We have a 100kW Solar panel system installed at The Creamery and several smaller systems at other locations on Bannister Downs Farm, and we're looking into further opportunities in this space.
A big part of our sustainability focus is partnering with businesses and organisations who have the same values as we do. This goes beyond Ecolean and REDcycle to include many others, including our customers. You can read more about our partners here.
We more have more improvements planned for the future and in the meantime we're doing everything we can right now to reduce our impact for a cleaner, greener Environment for our kids and the generations which come after them.
If you are looking for the closest location to purchase your Bannister Downs Fresh milk, creams and flavoured milks, head to our store locator where you will find a list to choose from, according to your most convenient location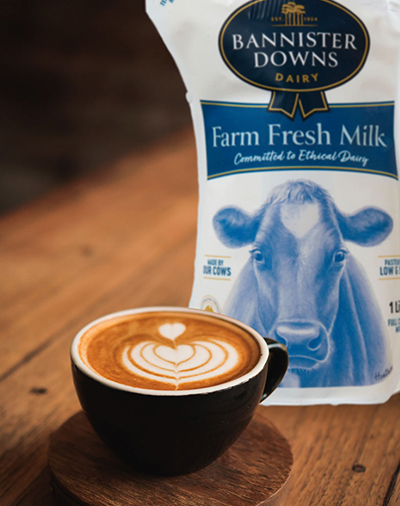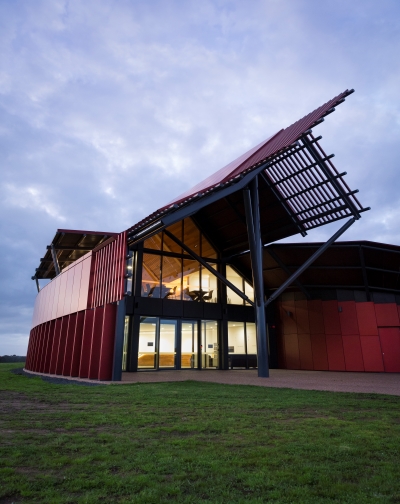 Designed over several years by Bosske architects and constructed by Perkins Builders (Bunbury) the Creamery was a large and exciting project for everyone involved.  Apart from winning several design and construction awards, it is a wonderful place to see our girls each day, to process, fill and dispatch our products daily and to do our best to look after our team and customers from our administration.  Click here to read in more detail