Producing the very best quality milk, cream and flavoured milks is very rewarding – especially when you see people excited about the pure, fresh flavour of premium dairy.
– Mat and Sue Daubney

Every single decision we make is about ensuring we are offering the very best produce we can under the Bannister Downs Dairy banner. We're talking about offering our customers sustainably produced milk and cream products which have freshness, flavour and nutritional value.
We know fresh milk is best.  Unlike most other dairy brands, our milk doesn't need to be stored and trucked to a processing facility which might be many hours away.  Rather, our milk is piped directly from our dairy to our onsite processing facility where it's pasteurised, homogenised and packaged, ready to be shipped off to cafes and shop shelves within hours.  That means, our milk is as fresh as it possibly can be for you to enjoy. We don't believe in short cuts on the way to delivering quality product, so we didn't hesitate to choose a traditional pasteurisation method which we believe helps to make sure our milk retains its most authentic flavour.  Our pasteurisation process uses lower temperatures, which we believe, helps maintain that creamy, farm fresh taste that we all like to enjoy. It takes a bit longer and a bit more work on our end, but we believe it's worth it for the final product our family and our customers enjoy.  Our eco-friendly pouches also contribute to lock in all that pure flavour, thanks to their natural composition.
When it comes to nutrition , we think about what we want our children to be eating and drinking so we don't add anything at all to our fresh milk and cream products.  That means we avoid things like colours, preservatives, stabilisers, thickeners, permeate, gelatine and any other additive whatsoever. It does mean, sometimes, our products don't behave how people might expect them to – but you can rest assured our cream and milk is just that and nothing else.  We believe in the value of delivering all natural products to our customers, so we're willing to sacrifice a bit of consistency in order to achieve this.
We believe that our low temperature pasteurisation system may also have nutritional benefits, because milk proteins and enzymes are all heat sensitive.  Our bespoke processing equipment design, which is based on traditional processing methods, means that our milk is not heated over 67 degrees, which we think not only preserves the natural goodness of our milk, but is also brilliant for the barista eager to make the perfect coffee.
We homogenise our products in order to evenly distribute the cream content and we pasteurise as required by the Australian Health Regulations, however we are one of the few processors in Australia using the traditional low temperature pasteurisation methods.  All of our products are GM-free.
If you are looking for the closest location to purchase your Bannister Downs Fresh milk, creams and flavoured milks, head to our store locator where you will find a list to choose from, according to your most convenient location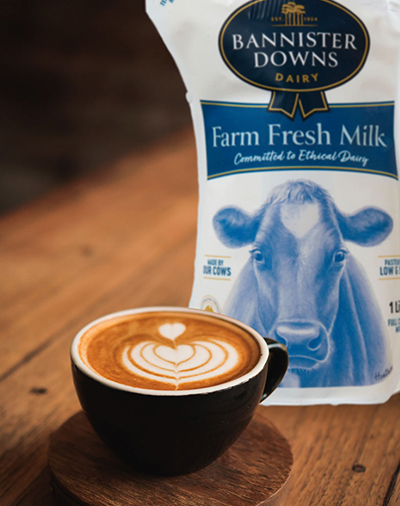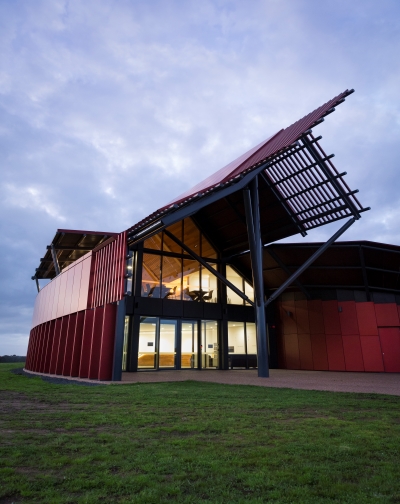 Designed over several years by Bosske architects and constructed by Perkins Builders (Bunbury) the Creamery was a large and exciting project for everyone involved.  Apart from winning several design and construction awards, it is a wonderful place to see our girls each day, to process, fill and dispatch our products daily and to do our best to look after our team and customers from our administration.  Click here to read in more detail