Investment in our Creamery at Bannister Downs is the largest private non mining investment in the south west region. The Creamery design has won an award. We are proud to say the Creamery produces the nation's best cream
- Gina Rinehart, Partner, Bannister Downs Dairy

After several years of design and construction with widespread consultation, Bannister Downs Dairy relocated in 2018 from our original premises into our 'state of the art' Creamery at a different location on Bannister Downs Farm.
Our new home (The Creamery) is the ultimate purpose-built facility to:
Milk our cows, 
Process our fresh milk, and;
Dispatch premium product daily to our customers.
Every consideration space been devoted to create a place where our team are proud to belong, the welfare of our cows(girls) is paramount, and our product is processed to achieve the highest possible quality. All aspects of energy use have been designed to minimise waste, as we make every effort to look after our environment.
We process our milk fresh from our cows within hours of milking. Our equipment is a bespoke design to achieve effective pasteurisation at a lower temperature (longer time). We believe this creates the best quality fresh milk, with great flavour and superb performance in coffees. Our process system is a little less efficient, however our milk is not exposed to high temperatures. This is important to us because the milk we produce is noticeably better. Our filling equipment (Ecolean) is leading the world for sustainable technology. It has been designed to optimise energy use and minimise all forms of waste. Our filling systems are continuous with our processing equipment for the highest level of product care and quality.
All care is taken in the processing and handling of our fresh dairy range, through to our distribution fleet to ensure that cold chain and customer service is our top priority. Bannister Downs has been registered for export for more than 10 years and has extensive systems in place to achieve the ultimate in Food Safety standards, every day. We have included an onsite café so we can welcome you to visit us at Bannister Downs and see our facility in production first hand, as well as enjoy a coffee, cake or light meal before you leave.  
If you are looking for the closest location to purchase your Bannister Downs Fresh milk, creams and flavoured milks, head to our store locator where you will find a list to choose from, according to your most convenient location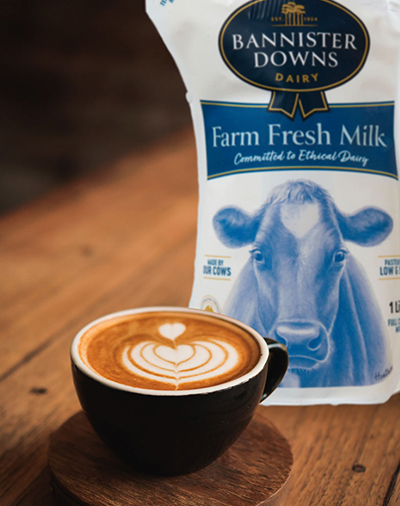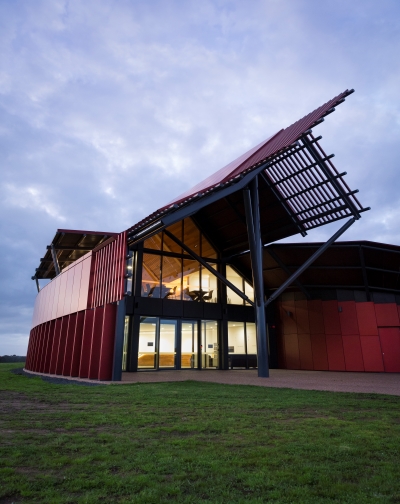 Designed over several years by Bosske architects and constructed by Perkins Builders (Bunbury) the Creamery was a large and exciting project for everyone involved.  Apart from winning several design and construction awards, it is a wonderful place to see our girls each day, to process, fill and dispatch our products daily and to do our best to look after our team and customers from our administration.  Click here to read in more detail