Following the recent outbreak of Covid 19 (Corona Virus) and considering the safety and welfare of our team and our community, we have made the difficult decision to temporarily CLOSE our site to visitors.
Unfortunately  The Kitchen Table café will be CLOSED for a short period of time, effective immediately. We believe that by taking this action we are reducing the risk of the spread of this virus and hopefully it will also mean that it is contained sooner, and with any luck never reaches our lovely South West.
We trust that people will understand our position and as soon as we know that we will be able to safely welcome visitors again, we will send advice to confirm.
Thank you
Mat & Sue Daubney
---
The Kitchen Table
In any country home, it is around the kitchen table we gather to receive and deliver news, plan our dreams and sketch early ideas on the back of an envelope. The Kitchen Table is the heart of the home, where the coffee is served, the tea is brewed and we brandish our baking still hot from the oven. It is where we share our wine and heartfelt home truths.
So it is at Bannister Downs, where The Kitchen Table is the heart of our home…
The Kitchen Table is Bannister Downs Dairy's newly opened café creating the fare you would hope to be served around a country kitchen table!  In the Bannister Downs Dairy spirit of sustainability and community support, we source as many ingredients as we can directly from local growers to create a menu of simple, honest food brimming with great flavour. Visitors will enjoy the chance to sit down, relax, and enjoy a beautiful coffee, perhaps a fresh milkshake and a little something special from our selection of homemade cakes and light lunches.
The Kitchen Table hosts are local, kitchen table aficionados who are specialists in delicious, wholesome food and in the art of country hospitality.
We look forward to seeing you around The Kitchen Table soon.
---
The Gallery
We have always said that every single decision we make at Bannister Downs Dairy is about having the best produce on offer - the best flavour, the best taste, great nutrition and the most sustainable. We aim to make our milk the best we can every day. So, we are thrilled to now offer visitors the opportunity to observe what this commitment means, with viewing from our public gallery now open.
Our visitors will see our girls milked, the milk being processed and the pouches filled and packed for delivery. Sharing this encounter and making it a quality experience is important to us, particularly as we know that for many, this will be their first time at a working dairy farm. Join us afterward at The Kitchen Table for a delicious coffee, light lunch or one of our homemade cakes.
If you are looking for the closest location to purchase your Bannister Downs Fresh milk, creams and flavoured milks, head to our store locator where you will find a list to choose from, according to your most convenient location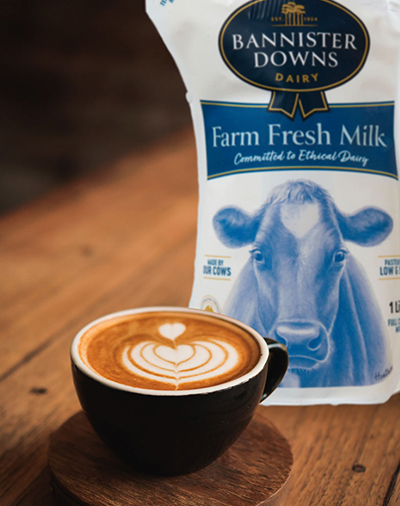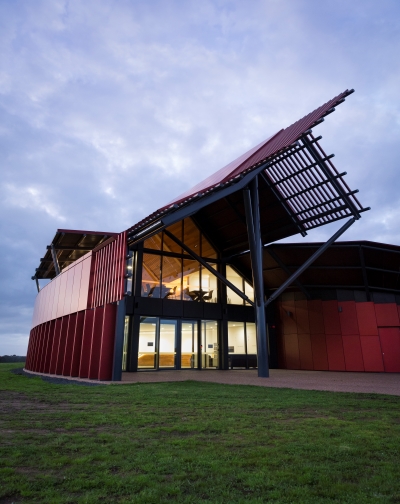 Designed over several years by Bosske architects and constructed by Perkins Builders (Bunbury) the Creamery was a large and exciting project for everyone involved.  Apart from winning several design and construction awards, it is a wonderful place to see our girls each day, to process, fill and dispatch our products daily and to do our best to look after our team and customers from our administration.  Click here to read in more detail