"(This is) a partnership based on top products, a top country family, and with vision to grow." – Gina Rinehart
Our ambitions of growth and leadership within the dairy industry have been aided tremendously by the support and encouragement of our friend Mrs Gina Rinehart who agreed to form a partnership with us in 2014. Thanks to the significant contributions made by Mrs Rinehart to our business, we were given the courage to consider the future of the business on a new and exciting scale, starting with the development and construction of the world class Creamery at Bannister Downs Farm, completed in 2018.
It is a privilege to share business with a partner who not only understands agriculture, but is also passionate about its future. Mrs Rinehart is the first to express concern about the wellbeing of the cows and calves, the safety of the team and our family, and to be elated with the numerous state and national accolades achieved by the Bannister Downs Dairy product range. It is a long journey developing a food business from scratch and a big responsibility producing high quality, safe food for everyone to enjoy.  Whilst we learned over several years how to perfect our product, there are many aspects of business growth where we lack experience and expertise and Mrs Rinehart and her Executive team have provided a good deal of support and guidance for our growing regional business (as well as a big dose of patience!)
It is very exciting for Bannister Downs Dairy to be a small part of a very large agricultural business which is continually growing with the support and investment of Mrs Gina Rinehart.  All of the various Hancock Agriculture properties around Australia are focussed on best practice and the production of premium quality food.  It makes us so proud to be included in such a positive and forward-thinking group.
We have several particularly memorable experiences when, as a team, we are connected to the various properties to share annual celebrations and festivities.  These occasions are very unique and always the initiative and innovation of Mrs Rinehart to create opportunity for celebration and friendships.
"We value being partners with the Daubney family, three generations of dairy farmers.  Very heartening to see, during school holidays, the Daubney children and whole family are contributing to the success of the business .  It's a privilege to work with Mat and Sue." - Gina Rinehart, Partner, Bannister Downs Dairy 
If you are looking for the closest location to purchase your Bannister Downs Fresh milk, creams and flavoured milks, head to our store locator where you will find a list to choose from, according to your most convenient location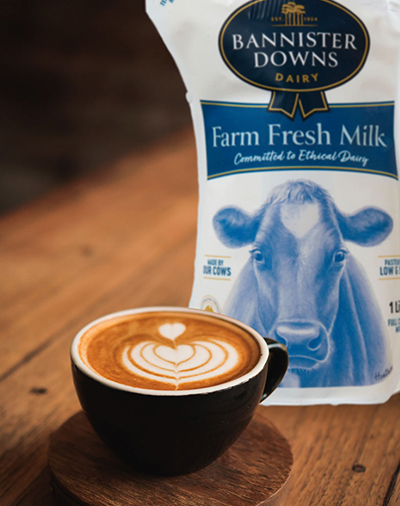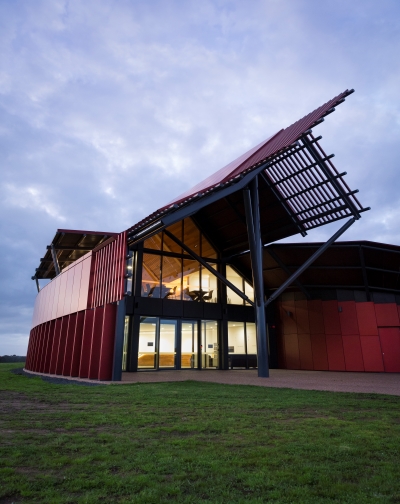 Designed over several years by Bosske architects and constructed by Perkins Builders (Bunbury) the Creamery was a large and exciting project for everyone involved.  Apart from winning several design and construction awards, it is a wonderful place to see our girls each day, to process, fill and dispatch our products daily and to do our best to look after our team and customers from our administration.  Click here to read in more detail